University Place Sprinkler Repair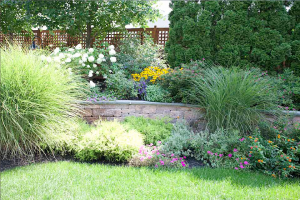 If you're dealing with a broken sprinkler in your yard, you don't want excuses. If you're like most people around here, you just want fast, hassle free sprinkler repair that doesn't break the bank.
Our University Place sprinkler repair team is just what you've been looking for. We keep our service area small to provide quick, affordable solutions whether you've got a busted sprinkler head, an in-ground pipe leak, a flooded valve box, a misfiring timer, or anything else your sprinkler system can throw at us. Call now to speak with a live, local team member or to get repairs within minutes.
Maintenance Check & Sprinkler Repair in University Place WA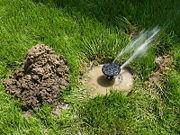 In addition to not rising above the thatch, sprinkler heads often get clogged. This can happen when grass clippings, dirt, leaves and other debris gets caught in the sprinkler head assembly. This can lead to everything from bad spray patterns to failing rotors and broken diaphragms in your system. We clean out every pop up head during routine maintenance as well as checking spray patterns. This is just part of our routine maintenance program.
Our maintenance team knows that there are literally hundreds of different problems that can arise in an underground sprinkler system. A single cracked valve or clogged spray head can change the water pressure in every spray head in the yard. The hardest part of diagnosing the problems in your system is understanding that there are dozens of problems that can have the same symptoms. We are experts at ferreting out the root cause of the problem and getting it fixed right the first time, every time.
More Parts Than You can Shake a Stick At
When our University Place WA sprinkler repair team rolls up to your site, they do so in a mobile parts warehouse. Every one of our trucks is stocked with pop up heads of every make and model, replacement valves, diaphragms, risers and everything else we could possibly need to get your fix done right on the spot. We can repair any problem, big or small, and we can do it fast – usually within a few hours. If the fix is going to take longer than that, we'll keep you in the loop. You'll always know what is going on and how long it will be until your system is back up and running.
Sprinkler Winterization in University Place WA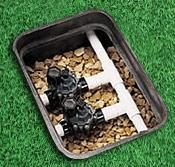 The Tacoma area doesn't have the worst winters on earth, but one cold snap can still ruin a perfectly good sprinkler system.
It's important to have someone on speed dial who can handle your sprinkler winterization needs ASAP, because service providers will be in high demand once everyone knows what's coming.
Water left in backflow devices and underground delivery pipes can freeze and damage the pipes, heads, and electronic components of your system. Our team will perform a complete blow out service and winterization to eliminate all water from your system using safe, high PSI equipment.
When spring rolls around, we'll be there to turn your system back on again, too. We can even show you how to do it yourself.