Puyallup Sprinkler Repair Professionals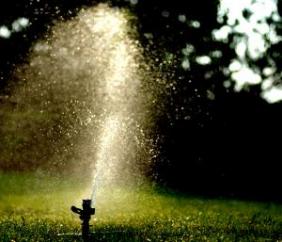 If you've been looking for someone you can rely on for fast and affordable sprinkler repair in Puyallup, your search is over. Our dedicated irrigation team has serviced hundreds of Puyallup sprinkler systems, drip irrigation systems and commercial sprinkler systems. Now it's your turn.
When you call us for your irrigation needs, you'll get the full attention of our full time sprinkler specialists. Unlike many other service providers who repair sprinklers, we only work on sprinkler systems. We don't do odd jobs, masonry, or landscape upkeep because that would only distract us from offering the best sprinkler installation, repair, and replacement services possible.
Sprinklers are More Sophisticated Than They Look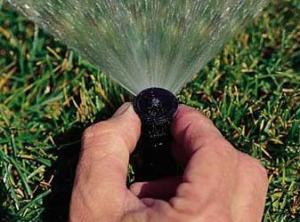 Your sprinkler system is a very intricate machine, sort of like your car. You wouldn't drive your car for very long if you didn't' change out the oil and do some regular maintenance on it. Your sprinkler system is the same way.
Just like you'd take your car to a professional, your sprinkler system should get professional tuning as well.
Our Puyallup irrigation contractors suggest having your system tuned up every spring and checked twice during the running season before having a winter blow out service.
Fully Equipped for Your Irrigation Needs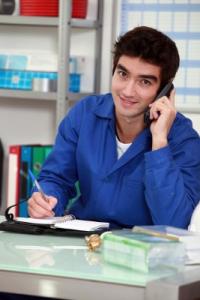 Our trucks are filled with thousands of replacement parts – enough to build a new sprinkler system from scratch, if we had to. We carry high quality parts to cover virtually every component of any sprinkler system, so we can get your system running again in a single trip.
We Only Hire Sprinkler Specialists
We don't hire handymen, or jacks of all trades. Our technicians are irrigation specialists through and through. All of our team members have learned on the job and only work on sprinkler systems, which means they can handle your system faster and more reliably than anyone else in Puyallup.
Whether you need help with your sprinkler heads, valves, pipes, timers, weather sensors or drainage, we can handle it.

Call Our Puyallup Irrigation Repair Team Today
Our team can often offer same day or next day service to our clients in Puyallup, but call us at the first sign of trouble to guarantee your spot. We can also answer many questions about your sprinkler repair needs over the phone.